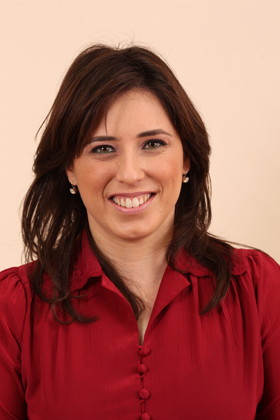 Well, Prime Minister. And not
that
Tzipi. I'm referring to
Tzipi Hotovely
, of Israel's Likud party, who is the first Likud MK I know of to offer some sensible resolution for the West Bank Arabs once
Y
ehudah and
SH
omron (YeSHa) are annexed by Israel -
in a word, citizenship
. Alright, maybe she hasn't thought it all through yet, but it's SOMETHING!
According to the article, "The country's political centre is increasingly talking about this scenario - but as a potentially disastrous move that will be forced on them if attempts to create a Palestinian state fail."
If attempts fail? How many attempts shall we allow, before we can concede that attempts to create a Palestinian state will end in failure and more bloodshed? All I'm asking for is a number - 8, 9? We're already at 5, by my count. In that case, there are only a few more attempts left, and then we can focus the collective energies of Arabs and Jews on integration in a Jewish state "from the river to the sea".
I've complained in the past,
bitterly
- including the short past of this blog - about the intellectual bankruptcy of Israel's right:
The Israeli right is an abject failure; a boorish salad of slogans divorced of pragmatic policy solutions. At least Kahane was honest. I do not believe in ethnically cleansing Arabs, just as I don't believe in ethnically cleansing Jews, but one must appreciate Kahane's commitment to dealing with reality. "Jordan is Palestine", on the other hand, is not a policy. Outlasting a moderately hostile American President by conceding just enough concessions to stave off a complete diplomatic collapse is not a success. Crying "anti-semitism", shaming foreign dignitaries, threatening regimes, endless bungling and embarrassments... these are not signs of competence in international relations. The only right of substance - the only people living and fighting for their ideals, day in and day out - are the settlers.
So, let me be the first to state, in crude Pop-American form -

I

HEART

HOTOVELY

. Yes, she is classically beautiful, and probably married, making this a highly immodest point, but the real attraction is that someone, ANYONE, has chosen to deal with reality, at least rhetorically. As I've written about in the past, somewhere, I don't favor bestowing Israeli citizenship on the Arabs of Yesha. Instead, let's begin with permanent residency - it is a pragmatic step that takes into account the needs of the Arab population, while respecting the lessons of a century of war and ethnic violence. I wrote of this in more detail

here

, reworded slightly now, stylistically:
To be a citizen of the US you have to wait almost 10 years. Millions of Turks are permanent residents of Germany, for decades, without [serious grievance]. Why should the Palestinians be granted citizenship overnight, after fighting 60 years of brutal war with the Jews? That's insane and unreasonable. Those who wish to become Israeli citizens should meet certain eligibility criteria - non-involvement in terrorist organizations, one generation of permanent residency, conscription in the armed forces, etc. I'm sure the details can be worked out. This isn't a matter of demographics, even, but of pragmatism.
Furthermore, Jewish law provides the status of
ger toshav
- permanent resident - endowing them with civil benefits, and obligating the Jewish nation for their security and well being. Having accepted that the Arabs will not accept partition, the question of what to do with the Arabs of Yesha is a conversation we need to have in the Jewish community, both within Israel and in the Diaspora. Other cultures throw each other off buildings or set up death squads to eliminate their opposition. We Jews engage in a different form of bare-knuckle fistfights - those of the mind. Hotovely has fired the first volley from Israel's center-right. Is this a joke, a political maneuver, a fanciful ruse to stymie Arab fantasies? As someone who played tennis for half a decade in my youth, I know that putting a ball where you want it on the court requires follow through. I'm waiting...